Rhone valley Discovery ~英語でワインを学ぼう ローヌ編~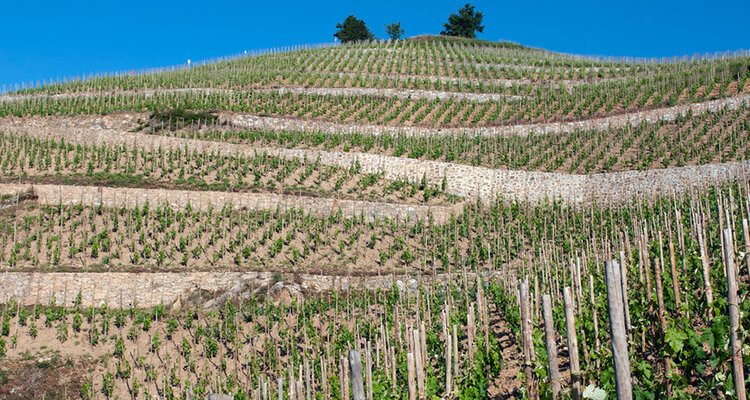 | | |
| --- | --- |
| 会場 | 青山 |
| 回数 | 全1回 |
| 定員 | 12 名 |
| 開講日 | 7/17 (土) |
| 催行決定日 | 7/10 (土) |
| 講師 | フレデリック・カユエラ |
| コース | 各回募集講座/イベント |
講座概要
Frédéric Cayuela DipWSET, DWS, CSW is a French native wine educator who graduated from the agricultural school Rivesaltes in the Roussillon wine region, a small vineyard area surrounded by the Mediterranean Sea and the intimidating Pyrenees mountain range.
Born in France, now settled in Japan, Frederic loves to share his valuable knowledge about his native country in a unique gentle and relaxing way.
This is a one-day class held in English, during which Frédéric will focus his teachings in the regions of the Rhone Valley.
This is designed for curious wine lover or wine students who wish to discover the most historical wine regions from France.
It will aよるlso provide you a great support in preparation for any of your wine certifications, including any levels of WSET and JSA.
In addition to learning and discovering the Rhone Valley wines, you will also have the chance to taste traditional and typical wines paired with a plater of local dishes.
This seminar is designed in English, but in the meantime you will also be practicing and learning the French wine pronunciation and vocabulary.
フレデリック講師の英語の1day講師シリーズが始まります。
初回は、ローヌ編。
この講座では、ワインとその地方の食材と一緒に楽しんでいただきます。
英語は日常会話レベルで大丈夫。
ワインに詳しい方でも、英語の表現やボキャブラリーを増やすチャンスです。
是非、英語の勉強と共に、フランス人が語る、フランスワインの世界に浸ってみてください。
講座日程
期間:全1回修了
※回によって曜日・時間が異なるクラスがあります。詳しくは各クラスをクリックしご確認ください。
7/17 (土) 開講クラス
土曜日 16:00~18:00  講師:フレデリック・カユエラ
第1回

2021/07/17 (土)  16:00~18:00
※こちらの講座は振替制度対象外講座となります。
講師紹介
Meet Frédéric Cayuela DipWSET, DWS, CSW is a passionate wine lover and educator in Japan. Frédéric is born in the Roussillon wine region, located in the South of France and sharing boundaries with Spain. A 2500 years old historical vineyard often blown by the challenging Tramontane wind, and surrounded by both the Mediterranean Sea and the intimidating peak of Canigou in the Pyrenees mountain range. During his very first grape harvest, when he was only 14 years old, Frédéric discovered the passion and the love for grape growing and wine making, on the other hand, he also learned both the value of the viticulture and the reward of patience in this challenging arid region. With over 11 years of experience in the wine industry, Frédéric now possesses a seasoned and a unique international background. Before moving to Japan, he worked as a wine advisor for the château Nadal Hainaut in France, and as a wine merchant, consultant, and educator in countries such as Taiwan and Singapore. Now settled in Tokyo, Frédéric is a devoted Roussillon wine ambassador and collaborates with Europe sharing his valuable knowledge and experiences about his native and other French wine regions. However, he settled reaching the Master of Wine title as his ultimate life challenge. Here are few of his accomplishments in the wine industry, among his other 15 international diplomas & certifications: • Diploma WSET holder. (DipWSET) • Graduated from Rivesaltes Sch. of Agriculture in France. (DWS) • Certified Specialist of Wine from Society of Wine Educators. (CSW) • French Wine Scholar Program Instructor. (FWS) • Champagne MOOC, completion with merit. • Certified Whisky Ambassador. • Guide Hachette Judge for south of France category. • Finalist 2nd place (2014) - Team winner (2012) during the professional Dionysiades wine tasting contest in France.
費用
| | |
| --- | --- |
| 受講料 | |
| お支払い | クレジットカード |
| | ※ はじめてお申し込みの場合は、登録料として5,500円(税込)を申し受けます。翌年以降は、年間更新料:2,200円(税込)となります。 |