【Live streaming class】WSET®Level 2 Award in Wines~Looking behind the label~ ※Exam Venue:Osaka School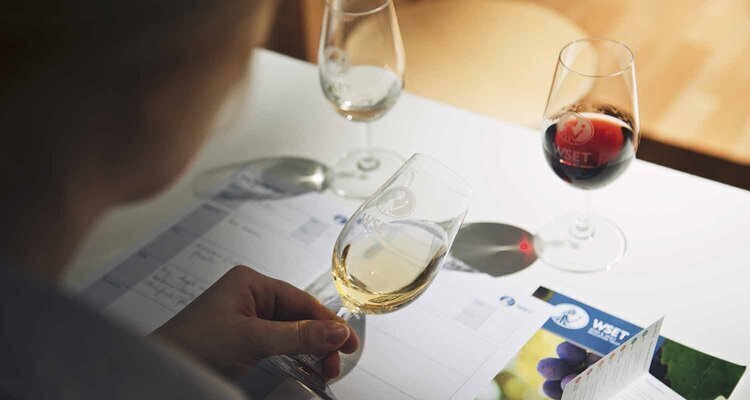 | | |
| --- | --- |
| 会場 | オンラインライブ配信 |
| 回数 | 全9回 |
| 定員 | 12 名 |
| 開講日 | 1/13 (土) |
| 催行決定日 | 1/6 (土) |
| 講師 | 小原陽子 |
| コース | WSET®資格取得コース |
| 振替カテゴリ | 【Live streaming class】WSET®Level 2 Award in Wines(English) |
| 備考 | If you have already passed the WSET Level 2 Award in Wines exam (in any language), you may not take the examination. |
講座概要
10/22(日)まで早割キャンペーン中 受講料5,500円OFF
通常価格 93,500円 (税込)
↓
特別価格 88,000円 (税込)
Application Deadline: January 4th (Thu), 2024
※Applications may close before the deadline once the maximum capacity is reached.
★Recorded sessions will be made available regardless of your attendance.
・Please note that the final exam will be conducted at the Osaka school.
・Session 1 requires you to prepare "salt", "lemon", " monosodium glutamate (MSG)","black tea" and "biscuits" as food samples. We ask that you prepare them on your own. While we recommend using caramel-flavored biscuits, regular biscuits will also suffice if caramel flavor is not readily available.
★Regarding The Course Materials
English class materials(textbook and workbook) will be provided in e-book format.
We will provide the your ebook ID after the class will be decided to open.
If you would like to purchase the paper copies of materials(textbook only), please purchase them from WSET headquarters (link below).
https://shop.wsetglobal.com/collections/books
Note: The first language of this instructor is Japanese and she is not a native English speaker. Supplementary explanations may be provided in Japanese, if necessary.
講師の第一言語は日本語で、英語の発音はネイティブと異なる場合があります。ただし、必要に応じて日本語での補足説明が可能ですので英語に不安のある方も安心して受講いただけます。https://www.adv.gr.jp/teachers/detail/317
You can learn with the same quality as our face-to-face class from the comfort of your own home! Join our live streaming class now!
The Wine & Spirit Education Trust is the world's leading provider of qualifications in wines and spirits. Established in the UK in 1969, WSET's qualifications are now recognised as the international standard by both the industry and enthusiasts. Since 1969 over half a million students have chosen to take a WSET qualification.
Académie du Vin is pleased to be able to offer the WSET Level 2 Award in Wines and the WSET Level 3 Award in Wines. Students will be able to sit for the respective exams upon completion of the courses.
WSET courses place a strong emphasis not only on identification of wines, but more importantly, on the factors that affect the style and quality of the wines. Students will be able to improve both their analytical knowledge as well as their tasting skills.
The WSET Level 2 Award in Wines is a beginner to intermediate level qualification exploring wines for those working in the industry or wine enthusiasts.
For individuals seeking a core understanding of wines, this qualification explores the major grape varieties and important wine regions in which they are grown. You'll learn about the styles of wines produced from these grapes as well as key classifications and labelling terminology. Upon successful completion you will receive a WSET certificate and lapel pin, and will be able to use the associated WSET certified logo.
※Please note that all sessions are conducted in English only.
What you'll learn :
■ How wine is made
■ What factors influence wine style
■ The key white and black grape varieties and their characteristics
■ The important wine-producing regions of the world in which these grapes are grown
■ Label terminology
■ The production of sparkling, sweet and fortified wines
■ How to describe wine using the WSET Level 2 Systematic Approach to Tasting Wine®(SAT)
■ Food and wine pairing principles
※For more information and full details on the course requirements, please download the Specification below.
What happens after your enrolment:
・We will deliver the wines according to the following schedule. Once you receive the wines, make sure you store them in the refrigerator until the start of the class.
・The ZOOM URL for the live streaming will be provided to you via email up to 2 hours before the start of the class.
Wine Delivery schedule
Sessions 1&2: Jan 05, 2024 (Fri)
Sessions 3&4: Jan 19, 2024 (Fri)
Sessions 5: Feb 02, 2024 (Fri)
Sessions 6&7: Feb 16, 2024 (Fri)
Sessions 8: Mar 08, 2024 (Fri)
【Exam】
This course is assessed with a 1 hour written paper consisting of 50 multiple choice questions. The pass mark is 55% and is the last session of each course.
※The tasting wines will be delivered in small bottles (each 60ml) to the registered address you provided.
※Please note that the exam will take place in Session 9, which will be conducted at Osaka school.
Items to prepare on your own during the course are as follows:
・Wine glasses (the same number as the number of wines) of the same shape.
・White paper liners for the glasses, spitoons (such as paper cups or larger cups), and water.
※Recommended! Tasting Glass Set of 6 (Free Shipping)
https://www.adv.gr.jp/shop/products/53971
※Session 1 requires you to prepare "salt," "lemon," monosodium glutamate (MSG)," "black tea," and "biscuits" as food samples. We ask that you prepare them on your own.
How to access recorded sessions for viewing:
・Access your My Page (https://www.adv.gr.jp/members/login/)
・Click on the 「動画視聴」icon and start the viewing.
※The recorded sessions will be available for viewing starting on the Tuesday following the class date.
※The recorded streaming for Session 5 will be available for viewing on February 13th (Tuesday) at 18:00.
※Viewing Ends: April 7th, 2024.
Notes
・If you are unable to attend the final exam, you will have the opportunity to take the Level 2 exam in the future, however, please note that additional exam fees will apply.
・A photo ID is required for personal identification to verify your identity at the time of the exam. Please present a driver's license or passport, or any other valid identification with a photo.
・Delivery dates, time, or shipping company for the tasting items may not be specified by the recipient. After the shipment, we will provide you with a tracking number and you may then change details of your delivery.
・The undelivered tasting items will be stored by the shipping company for a period of 4 days. If the storage period exceeds this time, the tasting items will be returned to our Academie du Vin. Should a re-shipment be needed, it will be arranged with collect on delivery (COD) terms.
・In the event of delivery issues such as damage, if replacement items cannot be provided, a refund may be arranged as compensation. We appreciate your understanding in advance.
・Additional delivery charges may apply for locations such as Okinawa and remote islands.
・We ask that you consume the wine samples within the quality retention period indicated on the outer box of the small bottles.
・Any open bottles must be promptly consumed as oxidation will occur regardless of the quality retention period.
・In accordance with the Alcohol Tax Law and refilling standards for alcoholic beverages, some tasting information is indicated on the back of each bottle.
・Students are responsible for any data usage charges that may incur.
・The designated shipping company for your order will be Sagawa Express.
・Please be advised that future cross-term re-scheduling is NOT available. We recommend that you make the best use of the recorded sessions for any missed sessions.
・Please note that the image provided is for illustrative purposes only. The actual delivery will consist of wines that align with the content and theme of the course.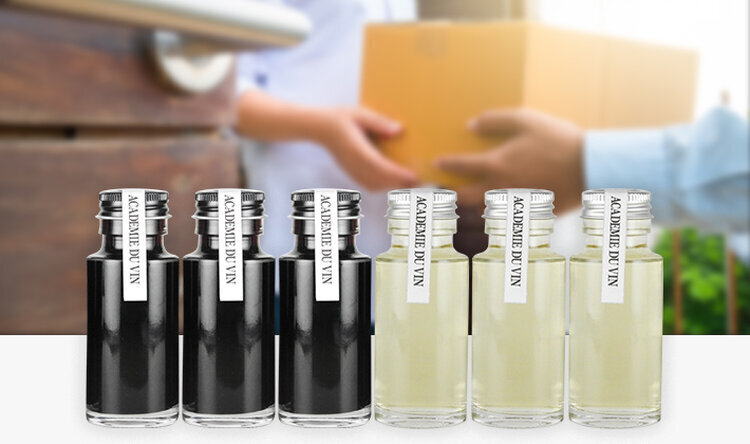 wset_level2
カリキュラム
第1回
Course induction, Tasting technique, Pairing wine and food
第2回
Factors influencing the production of red wines, Pinot Noir
第3回
Factors influencing the production of white, sweet
第4回
Chardonnay, Sauvignon Blanc, Pinot Grigio/Pinot Gris, Gewurztraminer, Viognier, Albariño
第5回
Merlot, Cabernet Sauvignon, Syrah/Shiraz
第6回
Gamay, Grenache/Garnacha, Tempranillo, Carmenère, Malbec, Pinotage
第7回
Cortese, Garganega, Verdicchio, Fiano, Nebbiolo, Barbera, Corvina, Sangiovese, Montepulciano
第8回
Sparkling wines, Fortified wines
講座日程
期間:全9回修了
※回によって曜日・時間が異なるクラスがあります。詳しくは各クラスをクリックしご確認ください。
1/13 (土) 開講クラス
土曜日 11:00~13:00  講師:小原陽子
第1回

2024/01/13 (土)  11:00~13:00

第2回

2024/01/20 (土)  11:00~13:00

第3回

2024/01/27 (土)  11:00~13:00

第4回

2024/02/03 (土)  11:00~13:00

第5回

2024/02/10 (土)  11:00~13:00

第6回

2024/02/24 (土)  11:00~13:00

第7回

2024/03/02 (土)  11:00~13:00

第8回

2024/03/16 (土)  11:00~13:00

第9回

2024/04/07 (日)  12:00~14:00
☆こちらの講座は振替制度対象講座です。ご都合の悪い回は別の講座(クラス)に振替出席が可能です(【ライブ配信講座】【録画講座】は振替制度対象外です)。
※お申込みの方が優先のため、ご希望の振替先が初回日0時になりましたら、全ての回を振替申請していただけます。
※満席の際は、お席のご用意ができない場合がございます。お席がご用意できなかった場合でも、振替期限の延長や返金は出来兼ねます。
※振替制度について詳しくは
こちら
講師紹介
Vinicuest(ヴィニクエスト)代表 ワイン講師、ワイン専門通訳・翻訳者、ワインライター JSA認定シニアワインエキスパート 英国WSET 認定Diploma マスター・オブ・ワイン(MW)試験のセオリー部門に合格した唯一の現役日本人MW研修生。英語を母国語としないアジア人で唯一、MW研修生対象AXAミレジムスカラシップ受賞。 JSA機関紙寄稿多数。「日本ワインの教科書」第3章著者。 海外の公的ワイン機関の展開する公式ワイン講座テキストや大手海外ワイナリーのウェブサイトの翻訳など多数。 ジャンシス・ロビンソンら著「Wine Grapes」を翻訳した「葡萄品種大事典」制作時は翻訳コンサルタントとして助言。 2014年、ジャンシス・ロビンソンMWに直接交渉しjancisrobinson.comに発表される記事の和訳許可を取得、以来和訳記事をvinicuest.com にて公開。その数は400以上に上る。 Yoko Obara Dip WSET Wine educator, wine-focused translator, and wine writer. Second stage (Practical Only) Master of Wine Student, and the only Asia-based –and non-native English speaking – recipient of the AXA Millesimes Scholarship for MW students in 2018. Wrote a lot of articles for various wine magazines (JSA magazine, Nihon Wine Kikou, WANDS etc). Translated many wine-related articles, textbooks for general bodies of wine regions, and websites of wineries. Official translator of jancisrobinson.com into Japanese to post them to vinicuest.com and has already translated more than 400 articles.
費用
受講料

早割キャンペーン(WSET®Level 2)

受講料5,500円OFF

1回あたり9,778円(税込)×9回

キャンペーン終了日時:2023-10-22 00:00:00 まで

お支払い
クレジットカード

※ はじめてお申し込みの場合は、登録料として5,500円(税込)を申し受けます。翌年以降は、年間更新料:2,200円(税込)となります。申込講座の終了日までに登録期限が切れる場合は、更新料が発生します。